A Day in Barcelona – See as much as you can in a single day
A Day in Barcelona – See as much as you can in a single day
Barcelona is one of the most popular cities to visit in the country of Spain and there is much to see and do in the city. You'll find boisterous clubs, great restaurants, excellent beaches and plenty of interesting history to enjoy. It's best to spend a few days staying in one of the Barcelona apartments so you can see as much as possible. However, if you only have a day, you can try to fit in as much as possible in that time. Here is a helpful itinerary you can use to plan out a day that will allow you to see as much of Barcelona as possible.
When you first start out in the morning, why not start with a nice pastry and café amb llet, which you can easily find on Placa de Sant Josep Oriol. This town square is old and charming and you can enjoy exploring the area around it after you enjoy your breakfast. You'll find many great little bars, unique shops and eateries in the area. This area is still referred to as the Gothic Quarter and you'll find a great atmosphere that is enjoyable to explore while in Barcelona.
Of course, there are quite a few museums to be found in the city. One of the best ones that you'll definitely want to visit happens to be the Museu d'Historia de Barcelona. This is an exciting museum that allows you to go underground below the city. You'll see a special part of Roman Barcino that has been excavated. Then you can enjoy seeing an incredible Gothic hall above the ground, which is known as the Salo del Tinell. Not far away, you'll find the Gothic Cathedral, known as the Placa de la Seu. You can enjoy the incredible views from the rooftop for a great look at the city.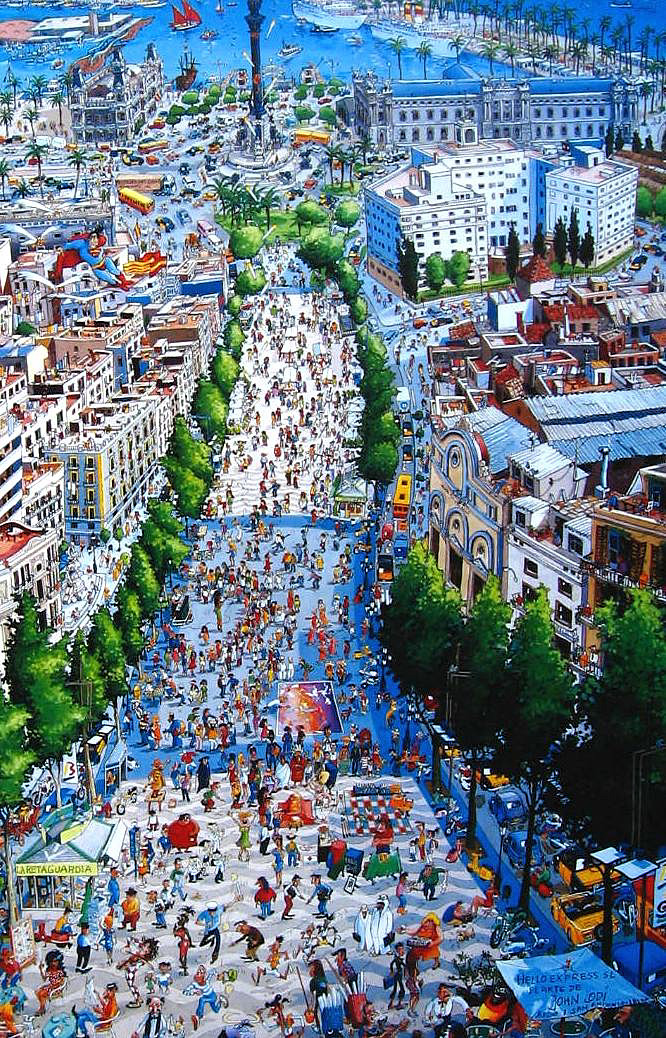 In the afternoon, after finding a great place to enjoy a nice lunch, you'll want to investigate some of the icons within Barcelona. Make sure you take time to see some of the biggest classics in Gaudi architecture. This should include La Pedrera and Casa Batllo. Of course, you definitely won't want to miss the incredible La Sagrada Familia, which is probably the greatest work of Gaudi, although it hasn't been totally completed. Check out the towers where you can see great views of the city below you.
If possible, make sure you enjoy the great nightlife in Barcelona. You'll want to remember that dinner isn't usually served until late, so make sure you eat a nice lunch or an early evening meal of tapas before dinner. Check out one of the great restaurants for dinner and then enjoy hitting one of the great bars or a popular club, such as Luz de Gas. You'll enjoy the nightlife and seeing the beautiful city at night. After your day in Barcelona, you'll definitely want to come back again, so plan ahead and rent one of the reasonably priced apartments in Barcelona next time so you can enjoy more time in the city.